Recommended Math Websites
Major Resources and Tools
Online Catalog (To find books in the CBC library)
Research Databases (To find articles online. This link will take you to an A to Z list of available databases. Use the following recommended databases to find information on Math & Science.)
Academic OneFile

Academic Search Premier

Discovering Collection (Reference books)
Ebrary Academic (ebooks)

Health Source: Nursing/Academic Edition

Learning Express (practice tests for Algebra and Calculus)


Medline w/full text

JAMA (Journal of the American Medical Association) & Archives

BioMed Central (open access database)

ToxNet Toxicology Data Network (open access database)

PubMed Central (open access database)

Journals (print)
American Journal of Botany

Biology Digest

Creation Research Quarterly

Health

JAMA


National Geographic

Natural History

Physics Today

Science

Science News

Science Resource Center -- a room in the library just for science students! Learn what resources are available by checking out the "Central Baptist College Science Resource Center" page on Facebook.
Check out these recommended Science websites from the U.S. Government:
Fall/Spring Semester Hours
Monday-Thursday
Friday
Saturday
Sunday
Librarian at your Service
CBC Librarians are always happy to help! Click one of the links below to get answers to frequently asked questions. Or send us a text message or email to contact us immediately.
To submit a research or library question to a librarian, click HERE
For help and tutorials, click HERE.
For Citation help and style guides and other online research information, click HERE.
Text your questions to a CBC librarian at (501) 218-8509.
On the weekends, response times from Story Librarians may be delayed. Thank you for your patience.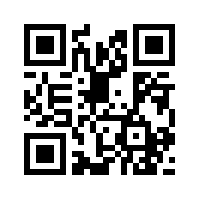 (Image is a QR code of the Text-A-Librarian phone number)
Guide updated by Crystal Long, MLIS, on 1/10/2015.