Welcome! This research guide is designed to support your Critical Thinking work in the Composition II course. In the course you will develop your skills as a critical thinker and writer; skills that you will use throughout your college career, in your professional life and in as a critically engaged citizen of the world. This guide points toward resources available through the library and online to help you with this work.
"I believe in everything until it's disproved. So I believe in fairies, the myths, dragons. It all exists, even if it's in your mind. Who's to say that dreams and nightmares aren't as real as the here and now." John Lennon
The Ideal Critical Thinker
From: Facione, Peter A. (1990.) Critical Thinking: A Statement of Expert Consensus for Purpose of Educational Assessment and Instruction. Research Findings and Recommendations. Newark, Del.: American Philosophical Association. ( p. 3)
"The ideal critical thinker is habitually inquisitive, well-informed, trustful of reason, open-minded, flexible, fair-minded in evaluation, honest in facing personal biases, prudent in making judgments, willing to reconsider, clear about issues, orderly in complex matters, diligent in seeking relevant information, reasonable in the selection of criteria, focused in inquiry, and persistent in seeking results which are as precise as the subject and the circumstances of inquiry permit."
An important part of critical thinking is being able to give reasons, whether it is to support or to criticize a certain idea. To be able to do that, one should know how to identify, analyse, and evaluate arguments.
This material is taken from Critical Thinking Web (Open Courseware on critical thinking, logic and creativity)
Need help? Ask us!
During weekends and semester breaks, response times from Story Librarians may be delayed. Thank you for your patience.
Text your questions to a CBC librarian at (501) 218-8509.
On the weekends, response times from Story Librarians may be delayed. Thank you for your patience.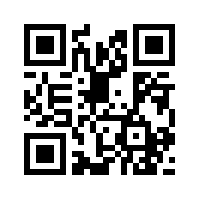 (Image is a QR code of the Text-A-Librarian phone number)