Consumer Health: Major Web Sites
CBC Librarians are always happy to help! Click one of the links below to get answers to frequently asked questions.
Submit a research or library question to a librarian.
Search Story Library's Help Menu and Tutorials.
Get help with Citation styles!
Library Resources: Multimedia
The library has many DVDs for Health & Physical Education that are available for students. For a complete listing of the DVD's available, search our online catalog using the search terms "health" or "physical education" or "sports."
Library Catalog: Search for Books, DVDs, & CDs HERE
EBSCO Discovery Service
Search the EBSCO Discovery Service including databases and catalog
Search for Articles in EDS
Some databases accessed via StorySearch are provided via--
TRAVELER electronic databases provided by Arkansas State Library.

This project is made possible by a grant from U.S. Institute of Museum and Library Services to the Arkansas State Library under the provisions of the Library Services and Technology Act.

Additional state funds are provided by the Arkansas Department of Education.
Access individual databases and database sets.
Search our Online Catalog and/or Research Databases with the following suggested general search terms:
Health
Health AND
Consumer
Research
Exercise
Data analysis
treatment
moral & ethical aspects
physiological aspects
security measures
economic aspects
society
Consumer health
Treatment AND Risk factors
Treatment AND ethical aspects
Treatment AND Physiological aspects
Treatment AND economic aspects
Treatment AND Risk factors
Medical sciences
Physical fitness
Mental Health
Physical activity
Physical education
Physical education AND study & teaching
Physical education teachers
Physical education for children
Physical education for people with disabilities
Need help? Ask us!
During weekends and semester breaks, response times from Story Librarians may be delayed. Thank you for your patience.
Text your questions to a CBC librarian at (501) 218-8509.
On the weekends, response times from Story Librarians may be delayed. Thank you for your patience.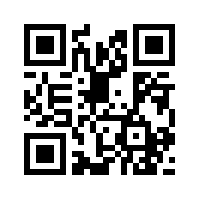 (Image is a QR code of the Text-A-Librarian phone number)
Fall/Spring Semester Hours
Monday-Thursday
Friday
Saturday
Sunday