Don't forget your student ID!
Please remember your address and phone number!
Downloadable ArkLink Card application
Print out and complete the form. Bring it, along with your student ID, to the library.
CBC Library's Check-Out Policies
What is the ArkLink Card and how does it work?
ArkLink is a state-wide consortium of college and university libraries.
The ArkLink card was established so that college and university students across Arkansas could use resources in academic libraries statewide.
How does the ArkLink card work? (The following is a very brief explanation of the ILL process for you.)
For example, UCA or Hendrix has a book that you need, right now, with which to write a paper due in two days.

(I know--you are doing your homework ahead of time for once!)

You bring your student ID and yourself to the Information Desk in Story Library, along with your address

(Yes, some people do not remember where they live. Please do not be one of those persons . . . )

One of our very friendly and helpful Info Desk staff will give you an ArkLink card application to complete.

Once you fill it out, you receive an ArkLink card with your name and CBC student ID number.

Now, you can take your ArkLink card, along with your CBC student ID, to any other participating college or university library in Arkansas and check out materials from that library.

Your ArkLink card expires at the end of each school year (in August).
So, at the start of the fall semester, you will need to reapply for a new one!
To download the ArkLink card application, click the link in the box to your left!
If you download the application off-campus, please return it to Story Library so that you can receive your ArkLink card!

If you have questions, please ask us!
Need help? Ask us!
During weekends and semester breaks, response times from Story Librarians may be delayed. Thank you for your patience.
Text your questions to a CBC librarian at (501) 218-8509.
On the weekends, response times from Story Librarians may be delayed. Thank you for your patience.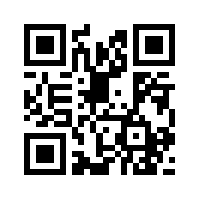 (Image is a QR code of the Text-A-Librarian phone number)