When you use ILL, you widen your resource possibilities!
So, you've found a journal article you want, but our databases don't have it in full-text.
OR, you've found a book you want, but Story Library doesn't have it.
What are you going to do?
You are going to request it through Interlibrary Loan (ILL).
Do you know what you need to request?

To fill out an Interlibrary Loan request, you will need

the title of journal article, book, or or other media item (DVD/CD),

the name of the author of said item,

as much publication information as possible, and

ISBN number of item, if available.

Do you have the time to wait for the item to arrive through the ILL system?

It can take up to 20 days for a request to be filled.




ILL requests can take up to 2 weeks to arrive once they have been filled.

BUT, some journal articles can be emailed to you, so please provide your email address!

Fill out the Interlibrary Loan Request Form (see Box at bottom left-hand corner of screen).

Either return it via email to clong@cbc.edu or drop it off at the library.

Requests are usually processed within 24 hours.

Once your item has been received at Story Library, you will be contacted.
A typical loan period for an ILL item is 30 days. It is possible to request renewals for ILL items.

When you are finished with your ILL item, please return it to CBC Library so that we can return it to its home library.

Interlibrary Loan (ILL) - what is it?
Interlibrary Loan (a clinical definition)--
When a book or other item needed by a registered borrower is checked out, unavailable for some other reason, or not owned by the library, a patron may request that it be borrowed from another library by filling out a printed interlibrary loan request form at a service desk, or electronically via the library's Web site. Some libraries also accept ILL requests via e-mail or by telephone, usually under exceptional circumstances. Materials borrowed on interlibrary loan may usually be renewed on or before the due date.
Interlibrary loan is a form of resource sharing that depends on the maintenance of union catalogs. The largest interlibrary loan network in the world is maintained by OCLC, which uses the WorldCat database as its union catalog. The Reference and User Services Association (RUSA) of the American Library Association (ALA) has developed an Interlibrary Loan Code for the United States (2008). Compare with document delivery service and intralibrary loan. See also: Ariel, borrowing library, fill rate, lending library, and reciprocal agreement.
from Online Dictionary for Library and Information Science by Joan M. Reitz
How does Interlibrary Loan (ILL) work?
How does Interlibrary Loan (ILL) work? (The following is a very brief explanation of the ILL process for you.)
We request the item for you through a very large network of U.S.-based libraries--public and academic.
When we send out the request via this system, we find up to five libraries whose records reflect that they might have the item you are requesting in their collections.
Each library, in the order in which we select them, will check its collection to determine if the item is there, and respond.
If a library has the item and will send it to us, then the request is processed; and the item is shipped to us for you.
In turn, we do the same for libraries across the U.S. who find items in our collection that they wish to borrow for their patrons.
The ILL network of libraries is national and international!

Need help? Ask us!
During weekends and semester breaks, response times from Story Librarians may be delayed. Thank you for your patience.
Text your questions to a CBC librarian at (501) 218-8509.
On the weekends, response times from Story Librarians may be delayed. Thank you for your patience.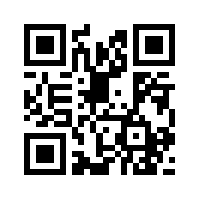 (Image is a QR code of the Text-A-Librarian phone number)