Why use a citation style?
The key to citing any source is to:
be consistent in style and format;
have a clear and neat format;
present sufficient information for a reader to identify and find the work or cited passage;
NOT make up your own rules.
For citing material from the Web, two additional pieces of information are usually needed:
the electronic address or URL of the site (e.g. http://...)
the date you accessed the site or database
Note: American University Library, "Know Which Style to Use-Overview," Citation Style Guide, http://subjectguides.library.american.edu/citation, (accessed 16 March 2013).
The only prize you get for taking the survey is our never-ending gratitude! Thank you in advance!
Welcome to your Citation Style Guide!
Hello and welcome to your online Citation Style Guide at Central Baptist College Library. We have created this guide for you to use as you research and write your assigned papers, i.e. book and literature reviews, research papers, etc.
Each tab covers a different Citation Style, complete with book reference, weblinks, definitions, and how-tos.
If you have questions, you can email, call, or text your librarians. We are here to assist you!
Text us a question at (501) 218-8509.
Visit Story Library on the web.
OR, from CBC's homepage, choose "Quick Links," and select "Library Services."

From here, you can access ALL of our databases and a host of other library services.
Need help? Ask us!
During weekends and semester breaks, response times from Story Librarians may be delayed. Thank you for your patience.
Text your questions to a CBC librarian at (501) 218-8509.
On the weekends, response times from Story Librarians may be delayed. Thank you for your patience.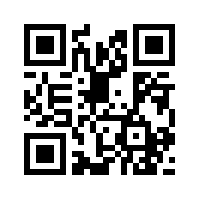 (Image is a QR code of the Text-A-Librarian phone number)