CBC Librarians are always happy to help! Click one of the links below to get answers to frequently asked questions. Or send us a text message or email to contact us immediately.
To submit a research or library question to a librarian, click HERE
For help and tutorials, click HERE.
For Citation help and style guides and other online research information, click HERE.
Library Resources and Tools
Online Catalog (To find books about Music in the CBC library)
Research Databases (To find articles online. This link will take you to an A to Z list of available databases. Use the following recommended databases to find general information on Music.)
Academic OneFile

Academic Search Premier

Ebrary Academic (ebooks)
Journals (print)
Choral Journal

Church Music Quarterly


Hymn

Music Educators Journal

Worship Leader

Browse all Music Journals
Browse Music E-Journals by Category
Link goes to CBC Library's list of music E-Journals
E-Journals are available off campus by logging in through the MyCBC Portal and clicking on the "Library" tab
Encyclopedias, Dictionaries, and Directories on the Web
Text your questions to a CBC librarian at (501) 218-8509.
On the weekends, response times from Story Librarians may be delayed. Thank you for your patience.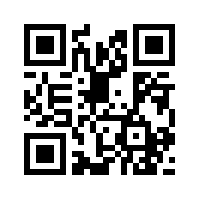 (Image is a QR code of the Text-A-Librarian phone number)