View Story Library's Summer hours!
Cafe 52, inside Story Library, is OPEN!

View Story Library's Rules of Conduct.
Contact us--
by email:
by daytime telephone:
by evening telephone:
Sunday, May 1
Monday-Wednesday, May 2-4
Thursday, May 5
Friday-Saturday, May 6-7
EBSCO Discovery Service
Search the EBSCO Discovery Service including databases and catalog
Search for Articles in EDS
Some databases accessed via StorySearch are provided via--
TRAVELER electronic databases provided by Arkansas State Library.

This project is made possible by a grant from U.S. Institute of Museum and Library Services to the Arkansas State Library under the provisions of the Library Services and Technology Act.

Additional state funds are provided by the Arkansas Department of Education.
Bielefeld Academic Search Engine (BASE)
What's new at Story Library!
Story Library Mission Statement
The mission of the Story Library is to maintain a collection that furthers the purpose and the mission of Central Baptist College; to provide convenient and effective access to high quality library services; to train and prepare students in conducting quality research; and to encourage spiritual and intellectual growth.
Library Catalog : Search for Books, DVDs & CDs HERE
Need help? Ask us!
During weekends and semester breaks, response times from Story Librarians may be delayed. Thank you for your patience.
Text your questions to a CBC librarian at (501) 218-8509.
On the weekends, response times from Story Librarians may be delayed. Thank you for your patience.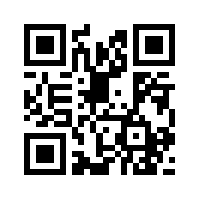 (Image is a QR code of the Text-A-Librarian phone number)
The only prize you get for taking the survey is our never-ending gratitude! Thank you in advance!